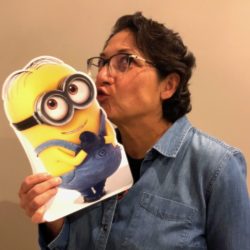 The Web Wrangler
My web journey started long before WordPress existed… I built my first site using FrontPage, more than 18 years ago.
Since then I've used multiple tools and platforms to create websites, blogs, and online courses for myself, friends, and clients.
As a long-time business owner, I've had to wear ALL the hats from start-up to success. Operations, marketing, administration, finance, customer service, cleaning the floors… yup all of it.
All of that gives me a unique perspective over other developers, designers, freelancers, and even agencies.
Here's why… I think like a business owner and that means my primary objective is to make sure you are happy. I understand the value my clients bring to my business… and that means you aren't just another customer I'm waiting to charge.
After the sale of my last business, I decided I wanted something a bit more creative and fun. During the course of building yet another website I realized how much I liked it.
I decided that I wanted to understand more than HTML, CSS, and the WordPress admin page. I started to dig into JavaScript and PHP, along with JQuery, AJAX, JSON, MySQL.
I learned I really loved it, so I hung my shingle, and Small Business Websites Phoenix was born.
I work simply, quickly, and make every client a priority.
If you've had a poor experience in the past because of delays, missed deadlines, non-communication, overpricing, or a design you don't love… then I can help.
My job, as I see it, is to make sure you love your website, that your experience is as smooth as possible, and that above all else, you are happy.
Let's face it, as business owners we have enough on our plates to frustrate us every day, your website shouldn't be one more point of frustration.
If you are interested in a new website, revising your website, getting some advice, or just learning more, contact me, I'd love to help!
(And, yeah, I really love my dogs… and Minions…)
Yolanda A. Facio
Web Wrangler